Beautiful Destination Wedding, Elopement & Portrait Photography across Victoria via our Unique Mobile 'Strolling' Studio!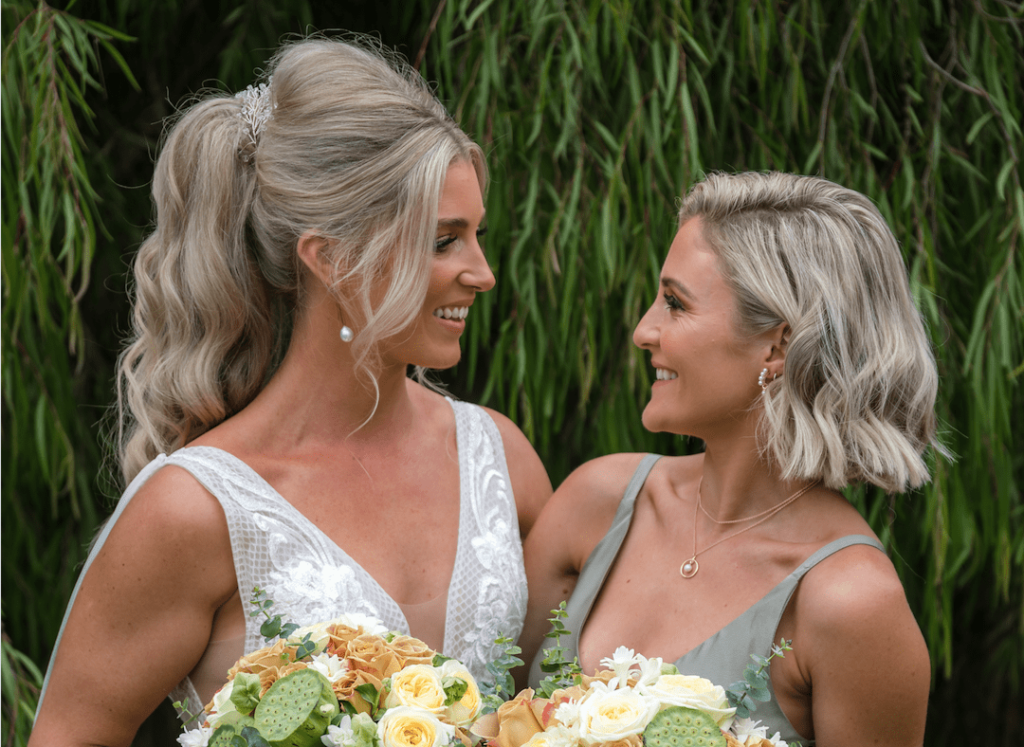 Multi Award Winning Principal Wedding Photographer and founder, Mel Chamberlain, brings a strong contemporary style of bright, well composed images. She believes in the importance of storytelling and emotion and her images have been described as 'beautiful, expressive and honest with wonderful light' by her mentor, George Seper, one of Australia's leading published photographers.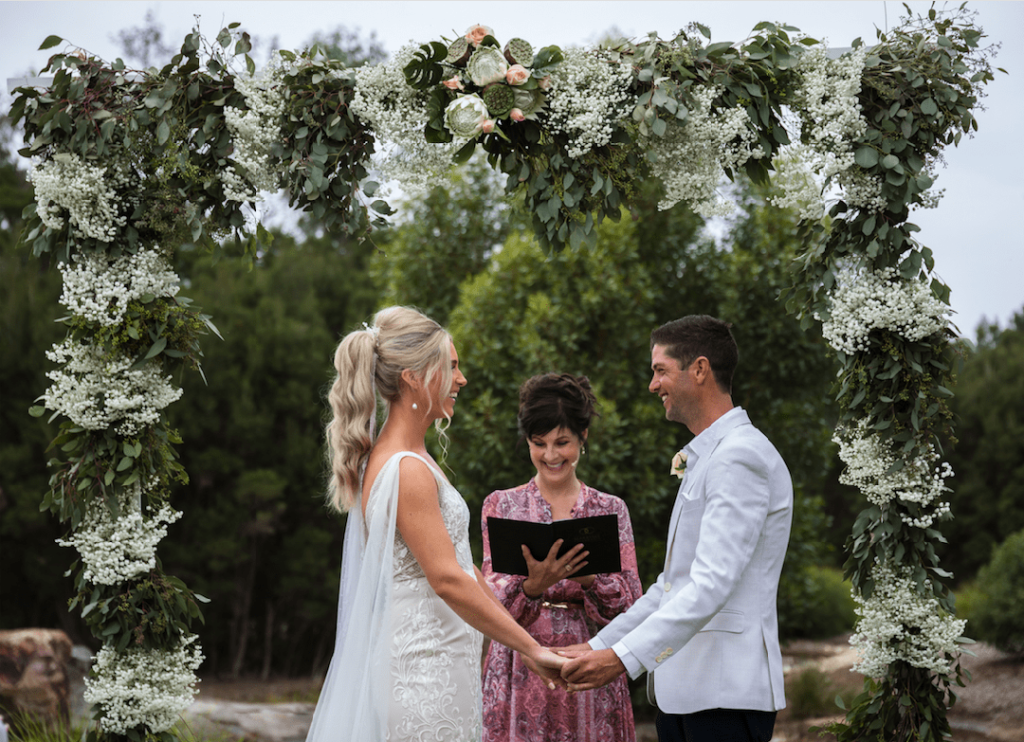 Check our Portrait & Wedding Packages here. Feel free to discuss a tailor-made package to suit your preferred number of hours coverage and inclusions or select one of our three popular bundled Packages to save. Either way, we guarantee that your online gallery will be available within hours of your shoot due to our innovative portable Little Strolling Studio! We can edit on the go … at your location!
Our beautiful Photography Portfolio is available for viewing online or in-person by appointment. We invite you to book a time to meet with Mel Chamberlain to discuss your plans in detail. Book a time here online or contact us for details. Discover Mels passion for Customer Service and how she approaches each shoot in a unique way, tailored to your unique style and preference. Call Mel directly on 0411 524 227.
Hello Everyone!
Thanks for considering Gumnut Studio.
I'm Mel & I've been photographing awesome, beautiful families & couples since 2015. I feel so very fortunate to be able to do what I love every day.
Part of that means I get to travel a LOT, spending my time at some of the most beautiful locations across Gippsland and beyond. I also get to capture raw love & emotion whilst I'm there, which I believe is the what underpins everything in life.
My long term love of Gippsland, and for exploring the broader region, was what inspired me to set up a long term farmstay base near Cowwarr and purchase this little strolling studio in a van, launching the spin off 'Gumnut Studio' brand from my original brand 'Little Studio'. Join me in this quick video for a tour of my mobile studio which I use for shooting destination Weddings and Elopements.
I love hanging out with the most gorgeous couples, along with their beautiful family & friends, joining the celebration of one of the happiest days of their lives. Read on to find out more …
Our Style
At Gumnut Studio, my style is all about supporting you guys during your shoot or on your big day… Its ALL about YOU! If you check out our testimonials you will see consistent feedback about our relaxed, calming and friendly approach (not to mention the AMAZING images and super quick turn-around time!).
For Weddings & Elopements, I know how keen our clients are to re-live their big day, and to fill in the blanks from the surreal blurry haze that follows all the excitement … so we ensure that you have your online gallery completed within three days of your wedding, along with a sneak peak within hours (internet permitting)!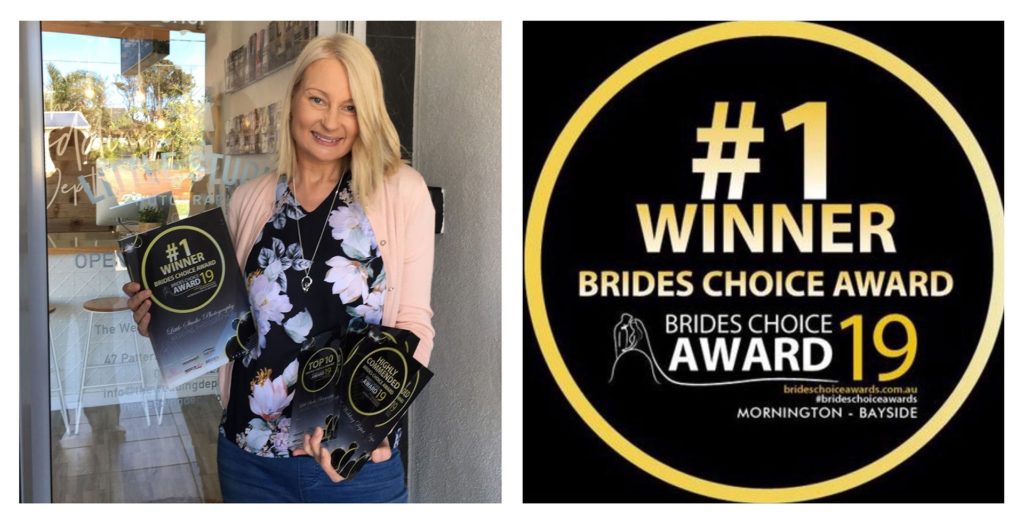 I love connecting with our couples from the very beginning and making sure that you feel comfortable and in good hands. Your Wedding Photographer becomes a big part of your experience as we are right there with you for a big chunk of the day – we always remind our couples of this, to ensure we are a good fit. We will also spend time together planning and discussing your big day in detail in the months prior. I'll share some of the key learnings I've seen other couples experience and suggest comfortable time allocations to help keep you relaxed and stress free on your special day; in return you will hopefully share any dreams or concerns that pop up from your side.
We are definitely not into staged awkward photography (in fact we can't think of anything worse!) but at the same time we're there to offer the guidance and support you need in order to feel as comfortable as possible in front of the lens.
We love spontaneity and laughter … but even more so, we love the happy tears and moments of total overwhelm that are an incredibly important part of the day.
'It is true that a picture paints a thousand words, and it is equally true that Mel's photos paint a thousand emotions.' Dianna & David
Mel's Awards
Mel was awarded number one Wedding Photographer for The Mornington & Bayside Regions in 2019 and 2020 along with multiple other awards, including a National Small Business Award from the Australian Government in 2017, which was presented in Townsville at the National Small Business Development Conference (pictured). This award was determined from a pool of 8,000 small businesses that the Government had sponsored via the NEIS program during that year and was an amazing surprise for Mel!
Based increasingly in Central Gippsland, we now focus primarily across Gippsland; we do however still offer Wedding Photography across The Mornington Peninsula, Bayside, Greater Melbourne, Dandenong Ranges & The Yarra Valley.
We have a beautiful showroom near Cowwarr and we would love to meet with you here to discuss your plans in more detail. We can browse recent albums, watch slide shows and talk about your story and plans. We are also happy to chat over the phone, skype or come to you if easier.
Either way, we look forward to speaking with you soon!
Mel Chamberlain x
Obligation Free Planning Sessions
Keen to start booking your suppliers & planning your Wedding Day Schedule … but not quite sure how much time to allow or what time to book your Suppliers (such as your Celebrant, Florist, Hair & Makeup Artists)? We can help! We offer obligation free planning sessions based on our suggested seasonal run sheet timelines. Book your free session below:
Our Wedding Collection
Below you will find a collection of some awesome Weddings that Mel's had the honour of capturing in some stunning locations across Victoria. This will give you a good feel for our natural, fun style. Like to see even more Weddings? Please check out the YouTube channel and socials (links are in the header menu above)!
Relaxed Destination Elopement & Wedding Photography Packages
Our Little Strolling Studio brand specialises in affordable, destination style shoots – with super quick turnaround time on our Multi Award Winning Photography. This shooting style tends to be slower and more relaxed than our traditional Little Studio Brand (which is more focused on comprehensive, high volume, documentary style image capture – visit our Little Studio website here for further details). Fewer images are provided under our economical Little Strolling Studio brand, which are often edited directly after the shoot, on-location (or nearby) and provided to our clients within 12-24 hours. We have created this brand specifically for those couples looking for beautiful, meaningful memories captured in a natural, short & sweet manner. We are looking to evolve this brand increasingly into the future, encouraging couples to opt for shorter and more enjoyable capture of their big day. As opposed to more traditional Wedding Photography, often provided over to 8-12 hours with multiple photographers (feeling a bit like paparazzi!) which we feel can really detract from the day and leave couples quite exhausted and stressed… there is still strong demand for this style of capture, which is why we are maintaining our Little Studio Offering, however we hope to see increasing numbers of couples trust in us that this new modern approach will provide ample beautiful memories and capture of their special day. Many couples can find it hard not to jump at traditional (somewhat old fashioned) packages, offering multiple shooters/photographers and unlimited coverage of their big day. Sadly they don't realise until the day how this can detract from the celebration and their guests. We have taken years of learning to continuously refine our service and to ultimately now bring you our Little Strolling Studio Brand – ultimately seeking to enhance the meaning of the day by ensuring our couples are totally natural and stress free. Our unique in-function digital Illustration service is also available as an optional extra service and provides perfect take home bomboniere for guests! Discuss a tailor made package to suit your exact service and product requirements (contact us for details) or select one of our two popular bundled Packages.
Elopement Photography Package
Perfect for those couples planning an intimate elopement celebration...

4 Hours Award-Winning Photography Coverage.

Private Downloadable Gallery perfect for online sharing.
Images generally available within 72 Hours of your Session via our Mobile Studio.
3 Digital Illustrations - Included
Cyrstal USB Included.
Unlimited High Resolution Images.
Retouched & Print Ready. Perfect for prints & enlargements.
No Copyright or Watermark limitations.

No Album Included. Available upon Request
Pre-Wedding Consult & Shoot Location Planning - Included

Travel Fee - Additional $0.75/km applies for distances over 60km return from Bonbeach. Venue must be easily accessible by our Mobile Studio & package includes one location only. Additional locations available by consultation.

Additional Time available - Charged at $195/hour
Paypal Surcharge - 2.6% for Credit Card Payments

Destination Wedding Package
Designed for those couples looking to capture beautiful Wedding details...

8 Hours Award-Winning Photography Coverage.

Private Downloadable Gallery perfect for online sharing.
Images generally available within 72 Hours of your Session via our Mobile Studio.

3 Digital Illustrations - Included

Crystal USB Included.
Unlimited High Resolution Images.
Retouched & Print Ready. Perfect for prints & enlargements.
No Copyright or Watermark limitations.

No Album Included. Available upon Request
Pre-Wedding Consult & Full Wedding Day Timeline Planning - Included

Travel Fee - Additional $0.75/km applies for distances over 60km return from Bonbeach. Venue must be easily accessible by our Mobile Studio & package includes one location only. Additional locations available by consultation.

Additional Time available - Charged at $195/hour

Paypal Surcharge 2.6% for Credit Card Payments

Customer Love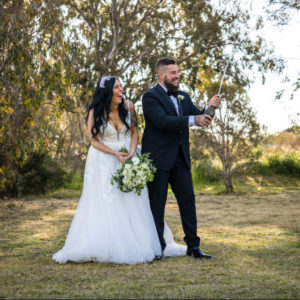 Mel recently did our wedding photography and exceeded all of our expectations. Mel was there for us throughout the wedding planning process offering advice along the way on anything we were unsure of. Every meeting in the lead up to the wedding was easy, Mel did everything she could to ensure we were relaxed during the stressful wedding planning period.
She went well above and beyond for us on our wedding day and captured our day so magically offering direction and suggestion from her years of experience to ensure we got the very best results for our wedding photos. We cannot thank or recommend Mel enough for anyone looking for a professional, talented, experienced, creative and most importantly kind and caring photographer who will do all that she can to make sure your day is captured perfectly.
"…Mel we have been looking at the photos non stop! You did such an amazing job we could not have asked for anything more, we knew you were perfect for us the second we met you at the bridal expo and couldn't be more thrilled with the outcome! What a magical day it was we are both so happy we had you there by our side all day! The photos are amazing and we could not have imagined our special day without you. xox"
Tristian & Megan – Keysborough Golf Club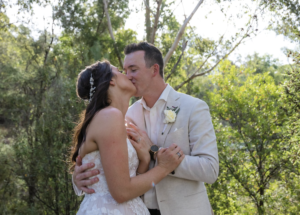 Mel from Little Studio is fantastic!
Mel has been great since the day we met her.
She had to adapt to different dates and time changes due to COVID and kept positive with it all.
We got married on a 39 degree day which muddled up our run sheet. Mel was so professional and adaptive that she rearranged everything so we could still get all of our photos without everyone melting. I got so many compliments from my guests and bridal party about how lovely she is and how well we were all instructed to pose, as well as having a relaxed vibe to it all and not feeling like the camera was in your face all day.
The photos i received from Mel were amazing! She literally captures the most perfect photos. She kept saying to us on the day that she was after the perfect light, and when she found it we took many photos.. and now i know exactly what she meant. Every photo she took is beautiful, they have vibrant colours and some look like something out of a fairy tale.
I could not recommend Mel more, she just made this wedding so easy for me and i haven't stopped looking at our photos xx
Keith & Nikki – Potters Receptions, Warrandyte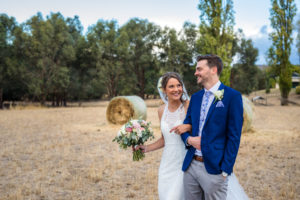 We are lost for words!! So in love with our pictures! You made our day so perfect for us!!!
… Eeek can't contain the excitement! We will be spreading the word about you on socials … and far and wide when we come back to earth – loving the photos so much.
James & Carly – Flowerdale Estate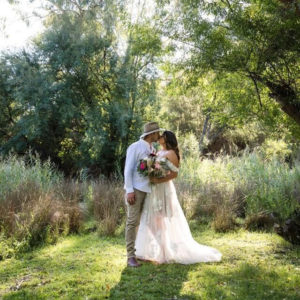 Rhys & I can't thank you enough for being such an AMAZING and understanding photographer and for capturing the most special day of our lives! We felt comfortable with you and I know thats a huge thing for Rhys given he can barely even take a photo with me! We ADORE these life long memories you captured for us, thank you so much… I just can't get over how amazing they have all turned out (especially the river ones). We absolutely love every single one.
Cathy & Rhys – Howqua Valley Views
"oh my gosh! The photos look amazzzzzzingggggggg! I love love love them! the paddock ones are awesome!!!! You've got a real talent! So special! Absolutely loving them!!" Jody
Mel was absolutely spectacular and we would 100% recommend her to every body! In the lead up to the wedding Mel was so helpful and gave us really great advice and help in planning out our day. She was incredibly easy to communicate with and her response time was great.
Mel was amazing and such a friendly person to both Joel and I, and our guests. We had multiple guests mention how lovely she was to them, making the experience even more enjoyable. For my partner Joel and I, Mel gave us the perfect amount of direction, but was so respectful and kind throughout. Mel really worked on what Joel and I wanted for our pictures on our day and was so flexible throughout to ensure she got the pictures we wanted.
She was an absolute delight to deal with and the turn around time for photos was incredible. We were so pleased with every single picture and could not fault Mel at all. She seems to really love her work and is fantastic at what she does. A real eye for photography- she's really found her calling.
We look forward to working with Mel in the future for other events in our lives.
Joel & Jody – Churchill Island, San Remo
We love Mel so much, in one year our family has utilised her services for three weddings (and a newborn baby shoot)!
We both met Mel as part of my sister's bridal party for her wedding in late April, and spent the whole day engaging with her. Almost immediately after, we already contemplated asking Mel to be our photographer, because of her eye for detail and thirst for the most perfect picture/s. When the photos were out we knew we had to get a hold of her as soon as possible!
We were not disappointed, not only did she make us feel comfortable on the day, the pictures she took captured our love, happiness, playfulness and carefree attitude. She is a photographer who gets to know you, your partner and you as a couple, and thus is able to capture all the beautiful moments. We will always be able to look back on our day because of Mel's beautiful work, and be transported back to every unforgettable moment.
Everybody loved the Booth Bus, it is amazingly different to your typical Photo Booth. Everybody loved the props, the candid photos and how it captured the cheekiness and atmosphere of the occasion.
We would recommend Mel and her Booth Bus to anyone, and you would not be disappointed.
Dave & Linda – Kew Botanical Gardens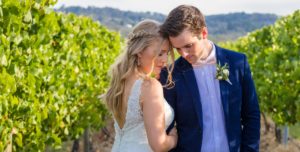 Mel is absolutely amazing. She helped us plan out our wedding day, she helped create the most amazing day and captured the most amazing photos of my now wife and I. Mel ran around all day to ensure she captured every moment of the day and then not only that, she returned the photos within days. I cannot recommend Mel/Little Studios more.
If you are on the fence about booking Mel, stop considering it and do it! She is seriously professional and if she can put my wife and I at ease throughout the day, no doubt she can help anyone!!
Mel – you are amazing and Emily and I cannot thank you enough for everything!! If we had to do it all again, we would book Mel 100 times over.

Devin & Emily – The Vines, Yarra Valley
I just wanted to say a huge thank you for being our photographer at our wedding. Steve and I absolutely adore every photo and can't thank you enough. Thanks for making our experience so easy 🙂
The wedding album you made for us is absolutely stunning with beautiful lifelong memories to cherish forever. Your passion for photography shines through to your work and you captured the day perfectly.
Jenna & Steve – Southern Golf Course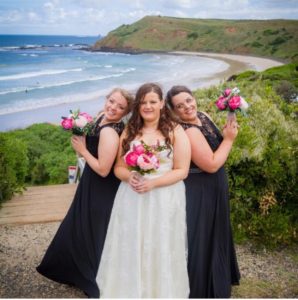 Mel photographed my wedding on Phillip Island. I booked Mel after meeting her at an expo, where myself and my mum LOVED the way she spoke about her work. It was very clear photography was her passion and she was very proud of her work. From the start Mel was amazing to work with. She would respond to all my enquiries promptly and was always friendly and polite. She listened to all my questions, needs and respected all my wishes. On the wedding day Mel was efficient, respectful ,friendly and was just amazing. The shots Mel took were so beautiful and perfectly captured our day. We also received our photos back within a short time frame at a high quality. We are very impressed with Mel and her Photos, and we are so happy we decided to book her. Mel made the process so easy and she was simply just AMAZING!
Samantha & Dale – The Shearing Shed, Phillip Island
It is true that a picture paints a thousand words, and it is equally true that Mel's photos paint a thousand emotions. We wish we could put into words how grateful we are to you Mel, for so completely capturing the love and emotions on our Wedding day.
Thank you Mel, please know that we will continue to thank you every day to come for capturing more than you know with your beautiful photographs. You truly are an exceptional photographer and that no doubt comes from you being an exceptionally perceptive and intuitive lady.
There are so many beautiful photographs we do not know how to choose for our album! We cannot recommend you and your work highly enough, we wish you every success and happiness.
Dianna & David – Chateau Wyuna
Would you like to come with me behind the scenes on a Country Style Wedding Shoot - watch my BTS video here!
We provide consistent magazine style images with beautiful light…
Tired of scrolling? Let us do the work for a while! Sit back and relax with a glass of wine during our slide show: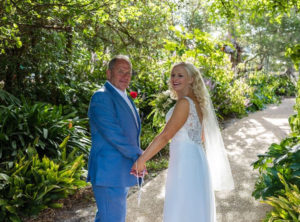 WOW, the album is really Beautiful!!! Thanks Mel for all of your work to help make everything so special. You really are very talented and we're so very happy we had you for our photographer on our special day.
Angie & Graeme – Mornington Golf Club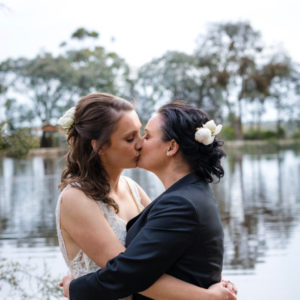 Thank you so much for everything you did for us. Having you share our day and working your magic was awesome. The photos look amazing Mel, thank you so much. XX
Karen & Katy – Baxter Barn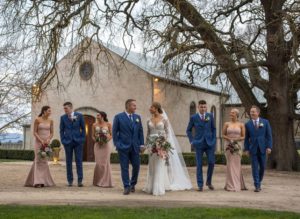 Thank you so much for the amazing job you did, we felt very comfortable and relaxed in your hands, you were fabulous.
Love the shots, looking forward to what's to come with the album.
Dina & Ross – Stones of The Yarra Valley
Thankyou, thankyou so much for looking after us on Saturday and for your patience!
Loving all of these moments you have captured they look great – there are certainly some rippers! We even managed a good one with the dogs! Phew.
We are notoriously bad at photos so you have impressed us in capturing both of us smiling at the same time.
The black and whites add a new dimension too – they're great!
Kim & Kate – Private Property in Warrandyte
Mel was amazing to deal with for our wedding at Josephine's at the Briars last weekend. She was easy to talk to and made all the preparations and everything occur seamlessly on the day. And we are over the moon with the photos, they have turned out so beautifully! 100% recommend. Thank you so much Mel 🙂 xoxox
Meg & Andrew – The Briars, Mount Martha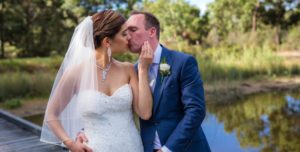 Mel was my photographer for my wedding .She is very kind and flexible and made sure i was happy with everything in the consultation appointment. she took stunning photos, and knows good spots to take them. she made it enjoyable for everyone. i would highly recommend her
Kim & Neil – Settlers Run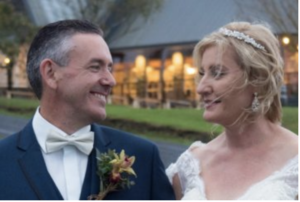 Mel is so understanding and made me feel from our first phone call to our first meeting and spending our wedding day with us was like having a friend with us who was so happy for us on our wedding day. Mel was there while I got ready, and headed over the venue to catch perfect shots of the groom and guests. We have some amazing photos, I love them all. Mel managed to capture the perfect photos when I was not aware and they are the best ones. I recommend Mel for any bride.
Helen & Lindsay – Riverstone Estate, Yarra Valley
Thanks Mel for making our day so special – We loved every photo you took and have some wonderful memories forever. Thanks again. We are so delighted with our awesome photos!
Heidi & Matt – Daizies Warragul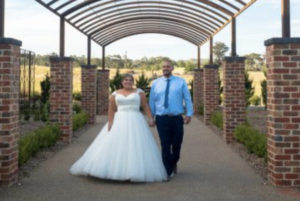 I just wanted to say thank you so much for our wedding photos! Your patience and flexibility was perfect. Everyone also loved Frankie (the Booth Bus) and still speak about it to this day!
From the bottom of our hearts thank you for making our day that extra bit special and for capturing all the moments. We will cherish the photos forever!
Trudy & Scott – D'Angelo Vineyard
Mel came and took photos for my surprise proposal to my partner Maddison. She is friendly and professional. We are not great at getting into the right poses so we're so happy that Mel guided us to get the best angles and made us feel very comfortable at the same time.
Thanks again for the amazing photos and sharing our special moment x
Natasha & Madison – Crown Towers, Melbourne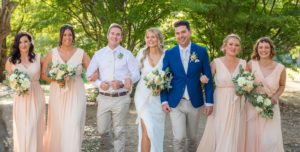 Thank you so much for everything! It was a perfect day. The photos are beautiful – Stunning in fact! It will be a lot of fun to look through all of the photos. Such beautiful colours xx
Hilary & Brenton – Lindenderry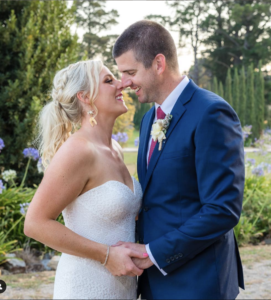 Alana "Oh I love them and I can't wait to show Matt tonight! Love the candid photos throughout the night too, some really beautiful natural photos! Thank you so much! Very very happy"
Alana & Matt – Barn & Co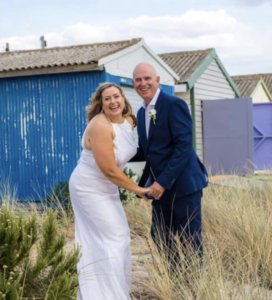 Thank you Mel for capturing our day so beautifully!
There are so many amazing photos.
Rachael & Glendon – Bonbeach
Mel is great at what she does. Very friendly and always willing to listen to what her customer wants and delivers. She did our wedding and I couldn't be more happy with the wonderful and beautiful pictures. Thanks Mel. Oh, and the standing photo booth makes for more fun and beautiful pics.
Elle Le & Julian
I can't thank you enough – the photos are everything we could have hoped for and more.
Jessica & Brian – Stillwater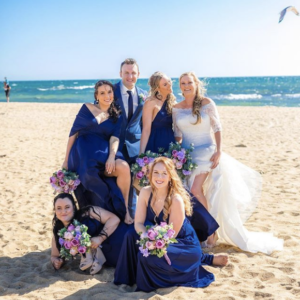 Thank you so much Mel – I just had a look through and the photos are amazing! You have been so awesome.
Sarah & Paul – Mordialloc Beach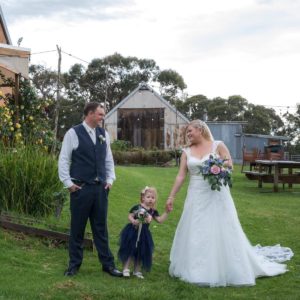 Coming down from cloud 9 …Thank you SO VERY MUCH for what I am sure was a crazy day for you… how lucky we felt to have you and Emma there, she was so so lovely too!
Thanks again so so so much. And Oh my goodness we are so in love with the wonderful photos already! Wow! …. thank you so much Mel 🙂
Celeste & Stephen – Josephines at The Briars, Mount Martha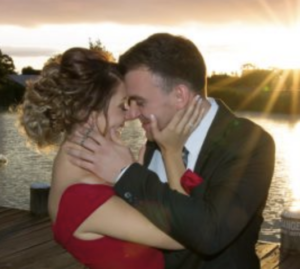 "Thank you so much! It was a real pleasure to have you as our photographer! Very professional, knowledgeable and a fun person to have around." Dom … "Thank you very much we definitely love the pictures. Every special moment was captured… beautiful … thank you!" Monika
Dom & Monika – Windmill Gardens
I am so thankful for the opportunity for having such a beautiful and professional photographer (Mel from Little Studio) for our wedding on 29th October! We felt so comfortable when she was around us as we were guided to know how to achieve good pictures & postures. She is a considerate, smart lady and she follows up things promptly. Frankly, I felt sooo lucky to have Mel on our BIG day!
Jenny & Carl – Warragul Botanical Gardens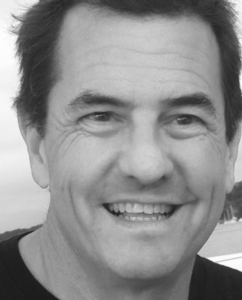 'Mel's images are beautiful, expressive and honest with wonderful light'
George Seper has been a regular contributor to Vogue, Mode Magazine, Cleo, GQ and Cosmopolitan (including many Magazine covers). His advertising clients included the best fashion designers in the country.
George Seper (Leading Published Photographer)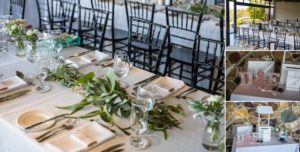 "Mel was brilliant! She not only did the event photography for our wedding reception but also bought the Open Style Retro Photo Booth along. Our guests had so much fun with the booth – it was a great source of entertainment! We would definitely recommend Little Studio to others looking for wedding or event photography. "
Tom
"Mel was awesome right from the beginning! She had the challenge of photographing a traditional turkish henna night (and considering she'd never attended one before) she done great! she captured all the important moments as discussed and what i truly loved more than anything was before the date she went to the effort of researching 'henna nights' which shows me the passion, time and effort Mel puts into her work.
I would definitely refer Mel to anyone that needed a photographer for an event for a decent price! 5 stars, so happy with the final result! Thanks again Mel for all the effort! :)"
Sara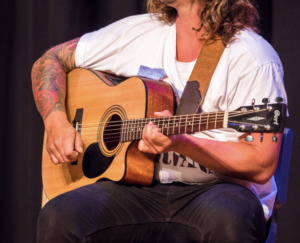 We were extremely happy with the shots Mel took on the day. They were exactly what we were after as discussed with Mel prior to the event. Mel was easy to communicate with, answered any query we had clearly and was always quick in returning emails/phone calls.  I would highly recommend Mel as the photographer for your event, whatever it may be! I will definitely be hiring Mel again.
Simon has since hired Mel for four consequetive years in a row for his event in the music industry.
Simon Candy – Guitar School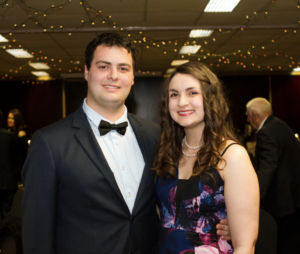 Thank you to Mel at Little Studio Photography for her fantastic work at our engagement party. She is very fun easy to work with and helped us record our special night with amazing photos. We had a lot of compliments on and after the night about how fun it was to have a photobooth and how cheerful and helpful Mel was! Thank you again for all your hard work and brilliant customer service. My partner and I would highly recommend Little Studio Photography to anyone holding a similar event to ours! From some very happy customers!
Jazmin & Alexander
Mel and the little studio team did a fabulous job at our wedding. Young and old could not stop telling us how much fun they had in the photo booth and how helpful Mel was at getting everyone together, helping with the guestbook and providing plenty of props. Fantastic fun, fantastic photos, fantastic party starter and great for the guest book! Thank you so much for Little Studio.. everyone loved the photo booth! And thank you for getting the professional event photos together so quickly to post online with the Photobooth strips (within three days!)!
Lachlan & Jess – The Gables, East Malvern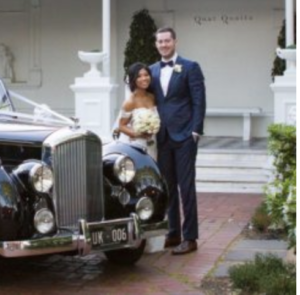 Beautiful shots and what a great turn around! Loving all the booth pics you've captured! I'm thankful that the actual booth digital photos will be up as well. You've done an amazing job, hope you had a great night also.
Nikki & Ryan – Quat Quatta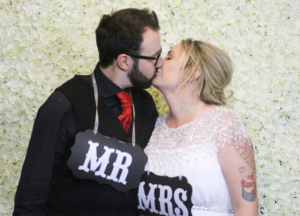 Mel, it was an absolute pleasure having you at our wedding. From the first phone call to the most recent email, you've been such a lovely and accommodating person! The booth was fantastic and really added something special to our wedding reception – everybody loved getting dressed up and taking some silly pictures! We really appreciate you ensuring that a copy of the pics made it into the guest book and overseeing all of that as the guests got progressively more boozy! Thanks again for everything!
Mark & Vanessa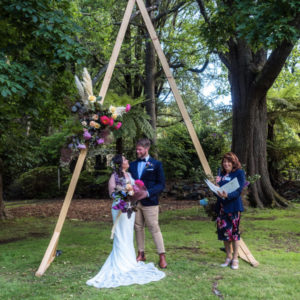 OMG! The photos are amazing. I can't wait to show our friends & family. How many photos go in the album? There are so many beautiful photos to choose from!
… and OMGoodness. The album is exquisite. I can't wait to show it off. What amazing work, I'm so impressed!
Gaby & Tony – Burnham Beeches, Sherbrooke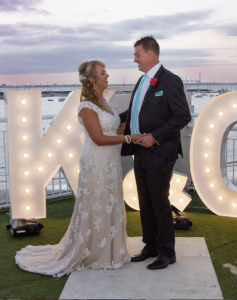 How can I thank you enough! You were exactly what we were looking for in our wedding Photographer. You had such a beautiful and natural approach. We love all of the photos and really appreciated receiving the images within a few days of our wedding.
(shortly after Katy kindly nominated Mel Chamberlain from Little Studio for an ABIA Bridal Industry Award.)
Katy & Charlie – St Kilda Yacht Squadron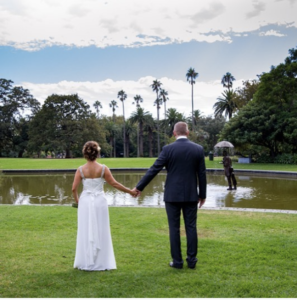 Well done Mel, we are absolutely loving the photos! Great Work! Love everything you have captured – we really do appreciate all of the incredible effort you put in to our day and also the editing afterwards – such a quick turnaround…
Jane & Bruce – The Willows, St Kilda

I just wanted to say thank you so much for our wedding photos! Your patience and flexibility was perfect. Everyone also loved Frankie (the Booth Bus) and still speak about it to this day!
From the bottom of our hearts thank you for making our day that extra bit special and for capturing all the moments. We will cherish the photos forever!
Trudy & Scott – D'Angelo Vineyard, Officer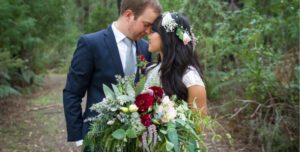 Mel was absolutely fantastic to work with! We had the Photobooth & Photography package, which worked out very well for the day. Mel was great at giving direction on photos and also took additional since I tend to have my eyes closed in most photos. We had the photos back within a few days of the wedding, unheard of for wedding photos, so we were so pleased! They were really great shots and we're so excited to print them for our family and friends. Additionally, the Booth was a massive hit! There was no quiet moment and we got some really great photos with our guests, such a fun addition! Thank you Mel for capturing such sweet moments!
Kristine & Morten – Narbethong, Black Spur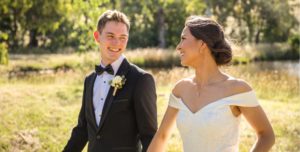 Thank you so much Mel for everything you did yesterday for us, you were running around the whole day and did such an amazing job. We are so happy! We are so excited to already have a sneak peak (on the very first day after the wedding) and are loving all the photos, thank you so much.
Alex & Azelie – Tynong Gippsland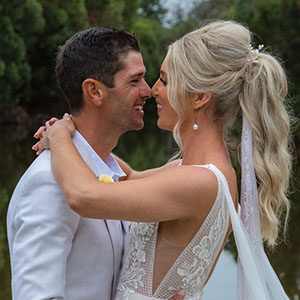 We love all of the photos… Thanks so much again, you were AMAZING!
Polly & Luke – The Shearing Shed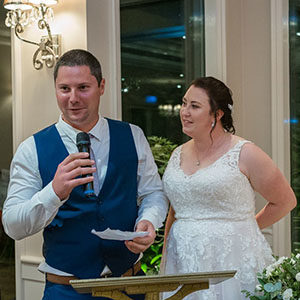 Its been so hard to choose our favourites for the album as you did an AMAZING job, we will be forever thankful!
Blake & Emma – Lyrebird Falls, Kallista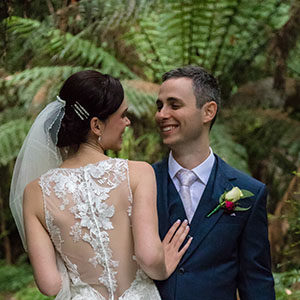 Mel's commitment and dedication was phenomenal. Her photos are fantastic and she worked so hard to help us for our big day. We would highly recommend her to anyone and will be using her again in the future for any other events.'
Marcus & Iris – Lyrebird Falls, Kallista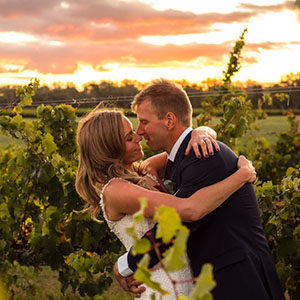 Little Studio has been fantastic! The whole process with capturing our wedding day was super easy and exceptional service. Mel helped plan and run our whole day along with continuous support along the way! We were so impressed with the attention to detail and positive energy… it made the day so enjoyable and put us totally at ease. We are so happy with our photos and would highly recommend Little Studio!
Jason & Ally – Mitchelton Winery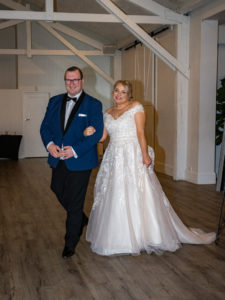 Thanks Mel, the images look amazing… We are so so happy with them!
Ryan & Jess – Bramleigh, Warrandyte
"You did a fantastic job and the Booth Bus was an absolute hit – so many people commented on how fun it was! Thanks again for helping make our day so enjoyable and for capturing all the memories from the day – you captured such great moments!!!
You did a brilliant job, the photos are fantastic. . … Again thanks so much"
Aimee & Daniel – Stillwater
We are completely blown away with the photos! You really captured the love and fun of the day and looking at them makes us want to get married all over again!
It's going to be so hard to decide on album photos, there is so many beautiful photos to choose from.
Thank you for being our photographer, your professionalism and photography expertise is second to none! Xx
Matt & Sam – Glen Erin, Lancefield
Thank you again Mel!
The photos are amazing. We love them all. It's going to be hard to pick a few out for the wall but we will let you know. I might sit on it for a while… 
We particularly love the ones with the gorgeous light.
I was also thinking of organising a family shoot towards the end of the year. Will come to you obviously. 
Kate xx
Allen & Kate – Calignee Hall, Gippsland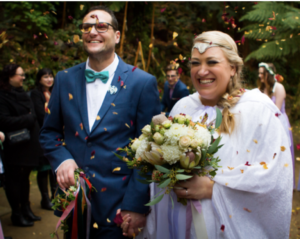 Our photos for our wedding were amazing.  Mel captured the ceremony and the magic.  What I felt most grateful for was how Mel seemed to blend into the background. She helped a self conscious bride forget to be self-conscious. Instead, I got caught up in the moment, the love I felt for my husband to be, which naturally brought out my true beauty. Our photos are full of emotion and the true celebration. Yes my dress was beautiful, and every detail of the ceremony took great consideration. But the magic was captured within a kiss, a beaming smile, the well-wishings of family and friends. Mel captured the essence of what it was really all about. And now we have those moments forever…
Fi & Brad – Sherbrooke Forest
Hey Mel! I've just seen the photos from the shoot, and oh my gosh I can't express how much I absolutely LOVE them!!! You are so amazing and you got those photos under such time pressure in about 2 seconds flat that day – you're really a Wonder Woman!! Just wanted to say thank you so much!! X
Emma Yarosh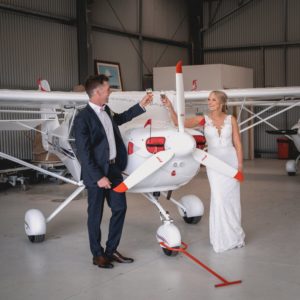 Mel and James were so helpful through re arranging 3 dates due to covid! Fantastic pictures and helped us to have the best day despite the rain!! Thanks 🤗
Russ & Steph – Yarra Valley Estate
Thanks very much, we loved every minute of it! We are both so happy we chose you to shoot our special day. We have been crying happy tears. The photos are so beautiful, you are extremely talented!! Just amazing photography!
Google Review "Mel was helpful and understanding of our needs.
Especially during covid she provided exceptional service.
Her work is incredible and she takes great pride in what she does.
My wife and I highly recommend Little Studio!"
Jarryd & Brooke – Dalywaters, Mornington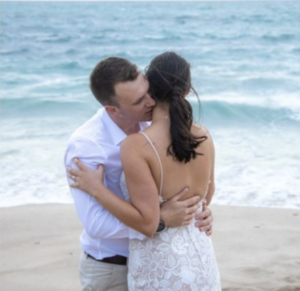 Mel, the photos look absolutely amazing! I was up for hours last night looking through all of them, we love them so much…
Luke & Olivia – All Smiles, Sorrento
We are loving the photos and love the editing! Thank you for putting up with our desire to get on with things so that we could get onto our more relaxed portion of the evening. You handled us fantastically. From what we have seen already, photos look fantastic! Thank you so much.
James & Kelly – Edithvale Esplanade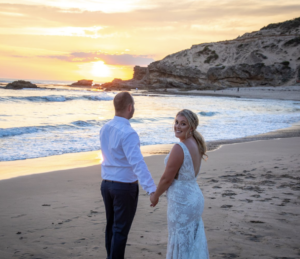 Oh my goodness Mel – The photos are AMAZING. We were having another look last night – tears of joy. They are so stunning!!! You are insanely talented. Thank you so much lovely! X
Jason & Zoe – All Smiles, Sorrento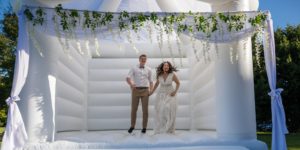 You did such an amazing job at our wedding and we were so impressed with the photos! You had such a positive impact on our day, thank you for everything! We will make sure to recommend you to anyone who needs an amazing photographer.
Blake & Paige – Bayview Estate Winery, Main Ridge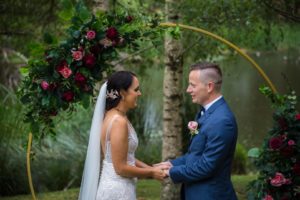 Thank you so much! The photos are beautiful. Devan and I are so grateful for you taking these amazing photos yesterday. We can't wait to see the full album. Thank you again, Devan & Kelly x
Devan & Kelly – Lindenderry at Red Hill
Not only is Mel talented with a camera, but her friendly manner and sense of humour made my brand shoot feel like a fun day with a friend. Mel's eye for lighting and her guidance in capturing that perfect moment exceeds expectations, I constantly recommend her photography and will continue to do so always.
Wren of Ruby – Emma Ferguson
OMG Thank you so much for yesterday! What a big day, the photos look absolutely beautiful, love them!!! Wow that was super quick. They are just perfect, I can't stop looking at them – they are making me cry. You did such a fabulous job!!!! I'm obsessed – you're amazing.
Nick & Brooke – Private Acreage , Drouin
Digital Wedding Illustrations
Digital Wedding Illustrations are now available as an exciting addition to our Wedding Photography Packages!
View our packages above or book a time below to find out more.
Like to Discuss Your Big Day? Schedule a Chat with Mel Chamberlain Here
Are you recently engaged and looking for the perfect Photographer?  We would love to help! Let's discuss your plans so far and get your Wedding Day Runsheet planning & supplier booking times right from the very beginning. We offer obligation free planning and album viewing sessions to help you decide if we are the right studio for you…
Get in Touch
Expos & Events
Come and see us at one of our regular annual Wedding Expos.
We exhibit six times a year:
Mornington Peninsula: Feb & September
Gippsland: Warragul in Feb and Pakenham in June
Melbourne: The Melbourne Exhibition Centre in Jan and Clayton in March
Dates subject to change based on annual expo dates set by Event Organisers.
Check our social media regularly for upcoming dates and details.
---
Little Studio now has two office locations
Bonbeach | Gippsland
Mel splits her time pretty evenly between each location, so when booking an in-person catch up please remember to specify your location preference. Book a Meeting Here.
Phone Number
hello@thegippslandgumnutco.com.au Facebook Instagram YouTube Pinterest LinkedIn
SERVICING MELBOURNE, GIPPSLAND, THE PENINSULA, YARRA VALLEY & BEYOND
Leave your details below via our contact form and we will be in touch shortly: